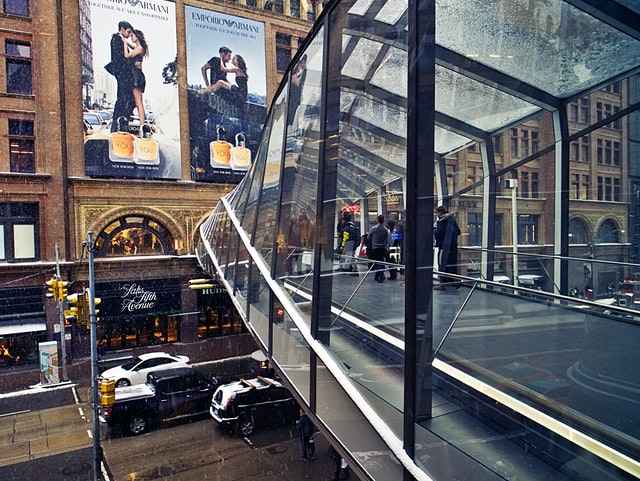 Toronto is the biggest city in Canada and everything in the city does come with a price. But that should not mean you have no options for doing things for free or at a cheaper price in the city. We will today explore a few of the options that you can check out for aa few excellent things that you can do in Toronto for free or at a cheaper price.
The Cheapest or free activities to do in Toronto
Without much ado, let us check out a few of the great options that can prove to be one of the excellent options for your needs.
1. Art Gallery of Ontario (AGO) on Wednesday nights
Visiting the art gallery on Wednesday nights can be one of the excellent options for doing things for free in Toronto. In fact, that should be one of the excellent free things that you can undertake while in Toronto. The exhibits shown here are quite great and offer you an improved degree of experience. The gift shop here should be yet another perfect choice.
2. Walking around the Eaton Centre
Walking around the Eaton Centre can be yet another great option you would find rather interesting and exciting. Off course, you can buy things if you feel like, but in case you are not willing to make any purchase but just want to while away your time, this can be great option to go with. More so on a cold winter night.
3. Move around at the St. Lawrence Market
Located in Downtown Toronto, the St. Lawrence Market has three historic buildings that you would find quite exciting and unique in their own right. Even when you have no intentions of opting for any purchases, the visit to the location can be quite enthralling. You will find an antique market, a food market, and public space for more than 120 shop owners. It should be a great and pleasurable experience to move around the region.
4. Check out the culture at the Harbourfront Centre
Want to know about the culture of Canada in general and Toronto in particular? The Harbourfront Centre should be the right answer for your explorations. It is a nonprofit cultural organization and provides you access to a host of activities that can be undertaken here for free. Located on the banks of the Lake Ontario, it is your best bet for practically every sort of expectation that you may have in understanding and unearthing the culture.
Now that you have found out a few great iconic places that you can enjoy for free or at a cheaper price, you would perhaps need to spend something on one thing for sure. The transportation service that would help you move around the locations of essence can be something that you may need to focus on. In our view, a Toronto Limousine would be a great choice and should assist you in visiting all those locations at an affordable cost. If you are someone who is on a budget, this one should be your perfect transportation option than opting for personalized cabs.
EarnWithSocial.ca was not involved in the creation of this content. Information contained on this page is provided by an independent third-party content provider. EarnWithSocial.ca makes no warranties or representations in connection therewith.