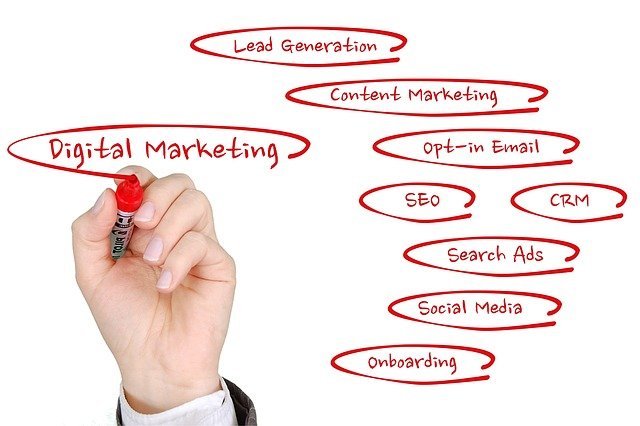 Businesses use digital marketing organizations because of their competence in internet marketing. Agencies are up to date on the most recent trends, best practices and the best tools and techniques for digital marketing success.
When working with a digital marketing agency, keep the following in mind:
DIGITAL MARKETING AGENCIES GET MORE ORGANIC VISITORS TO YOUR WEBSITE
The ultimate goal of any digital marketing campaign is to drive as much organic traffic to a company's website as possible. Digital marketing organizations have experts who know everything there is to know about inbound marketing, customer journeys and search engine search algorithms. Organic traffic to your website will rise if you collaborate with a digital marketing agency. Your website will generate more leads for less money. These leads will also be of higher quality, increasing the likelihood of their making a purchase.
DIGITAL MARKETING AGENCIES PROVIDE SALES-READY LEADS
Digital marketing organizations will be familiar with your company, its marketing goals and objectives, sales funnel and ideal target consumers. They'll also be well-versed in inbound marketing techniques including content marketing, social media marketing, web design, and search engine optimization.
Depending on where your leads are in your sales funnel, different inbound marketing methods are more effective than others. When you partner with a digital marketing agency, you'll be able to send the correct message to each lead in your sales funnel at the right moment, using the proper online media. A digital marketing agency may assist you in generating sales-ready leads by transferring leads from the top to the bottom of your sales funnel.
EXPAND YOUR BRAND REACH WITH A DIGITAL MARKETING AGENCY
Your clients are on the internet. That is something you and every digital marketing agency are well aware of. Because digital marketing agencies specialize in promoting businesses online and building online relationships with customers, they understand how to increase your brand's online reach. Working with a digital marketing agency will help your website gain more visibility through keyword analysis and buyer persona development. Your brand will get additional online exposure on multiple social media platforms if you hire a digital marketing agency to handle your social media marketing.
DIGITAL MARKETING AGENCIES IMPROVE YOUR MARKETING FROM TOP TO BOTTOM
Your digital marketing agency should function as an extension of your in-house marketing team. Your digital marketing agency partner will fill the gaps in your internal marketing in terms of specialized digital marketing knowledge and time.
A digital marketing agency can also spot flaws in your present digital marketing efforts. If your marketing team is small, there's a good chance you won't have the knowledge needed to run a successful digital marketing strategy. You'll need to do things like web design, SEO, public relations, email marketing and social media marketing, for example. You might not be an expert in all of these areas.
A full-service digital marketing agency provides the following services:
Search engine optimization
Pay-per-click advertising (PPC)
Social media marketing
Marketing automation
Content marketing
Facebook advertising
PR services
Email marketing
Video production
Event coordination
Website development