Marketing in recent years has become extremely technical, focusing on critical numbers that companies use to make the most of things. Gone are the days when the focus was purely on general reviews. Businesses want the most for their investment, and marketing has become synonymous with analytics. With data being more important than ever, business plans incorporate many KPIs to stay ahead of the competition. Here are some of the most important KPIs for marketing that makes a difference:
Customer Acquisition Costs
To put it simply, customer acquisition costs refer to all of the costs involved in securing a new customer. From digital to outbound marketing, you have to focus on all factors that help gain a client. Customer acquisition costs focus on time frames as they're dependent on a range of variables, requiring you to focus on a particular week, month, or year of expenses.
These are crucial for figuring out the budget you need to allocate to each new campaign you roll out to gain new customers.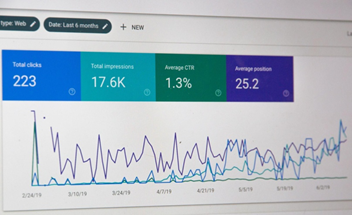 Customer lifetime value (LTV)
Customer lifetime value refers to the amount of money you need to allocate to keep a particular customer. The end goal isn't restricted to the first purchase and letting the customer go from there. The LTV focuses on the future efforts that a business needs to put in to ensure they're a recurring customer. It's an integral number that not only dictates the budget for current ventures but gets updated as a business grows and takes on new marketing campaigns and services for market growth.
Digital Marketing ROI
You won't get a 1:1 result for your investment, and some campaigns may be less beneficial than others. Digital marketing ROI considers the organic digital growth of the company over the money invested in the marketing efforts. The better the number, the more your efforts are fruitful. In case the number is lower than your expectations, it indicates that you need to make some changes.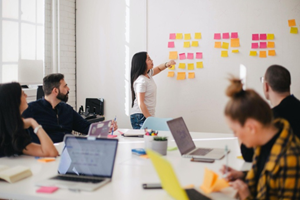 You may have to pay attention and get feedback from the crowd to ensure what exactly is going wrong, but it gives an idea of reception.
For a business marketing plan, you need a quality business plan writer who knows the KPIs and has positive results. Whether you're in the earlier stages of your business or an established entity, it has its advantages. For Vancouver-based businesses, Adept Business Plans is offering marketing plan services to help companies exceed their marketing goals. If you want to hire a business plan writer for your marketing plan, or need business plan writing help for your goals, Adept Business Plans has you covered.