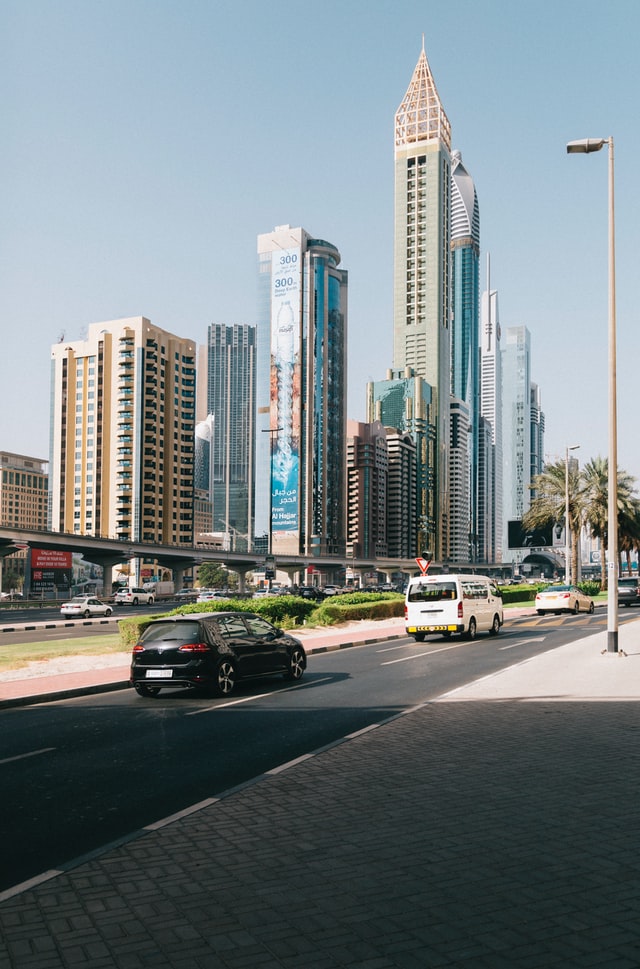 Dubai is the land of dreams, full of grandeur and luxury. Tourists visit Dubai to explore the beauty of this city. From having popular hotels and shopping malls to manmade islands and manmade beaches, you have it all in Dubai. When you are a first time visitor in Dubai, you may plan on renting a luxury car in Dubai. However, there are certain tips you must know before looking for a car rental service from any car rental company in Dubai. Check out the points that you must consider.
● Do not drive it outside UAE
You can book a luxurious car for spending a day out in Dubai but do not cross the border of the UAE as it's illegal. You need to have proper legal permits from the authorities to drive outside the boundaries. Please note that driving without permission can land you in legal trouble. The legal procedures must be taken into account and so, you can take your rented supercar for a drive across the border.
● Have the right documentation
In order to rent a car in the UAE, you need to have all the necessary documents.
If you're a UAE Resident…
UAE Driving License
Emirates ID (Residential Visa may be acceptable)
If you're a Tourist / Visitor…
Passport
Visit Visa (with Entry Stamp)
Driving License from Home Country
International Driving Permit (IDP)
After fact-checking the documents, the car rental company will provide you with a car of your choice.
● Check the details of your insurance policy
Insurance policy on rented cars in Dubai is a common practice. First, check the details included in the policy of the rental companies as you definitely do not want to come across any unpleasant surprises. Properly check the exterior as well as the interior so that you do not fall in any false position later. If the car you booked in Dubai suffers from any accidental damages or is lost in any way, you need to bear the expenses maximum as the excess claim amount. So, always stay informed when you are planning to go for car hire Dubai or any other places in UAE.
● Advance of security deposits
When renting a car from a reputed rental company, be it renting a supercar or affordable car rentals, you need to pay a certain amount of security deposit in advance. You can certainly pay it by credit card or simply pay cash. Moreover, the deposited amount will be adjusted from the final amount when the billing is done on the rented car.
● Pay Tolls
You do have to pay tolls at necessary toll points. The economical car rentals or the luxurious rented cars do not cover tolls as it's totally under the authority's control. So, you need to pay the necessary tolls in accordance with the UAE Salik.
● Minimum Age Limit
You might be an expert in driving a car but if you aren't a minimum of 21-years old, you cannot drive in Dubai. UAE has strict laws on driving a car and if you breach that, even the best rental car companies cannot save you from punishments.
● Traffic Fines
Renting luxurious cars in Dubai or supercar rentals are amazing and all. However, you need to be extra careful about the speed. There are numerous speed cameras and radars throughout the emirates. If you break any rules or regulations, the name under which the car is rented is liable to pay the necessary fines.
● Book a Driver
In case, you and your travel mates aren't experienced drivers, ditch the idea. While it's amazing fun driving a supercar in Dubai, you need to be well-versed with driving on international roads and it's a bit different in the UAE. If you're not confident, you can book a car with a chauffeur in the UAE. You can rent a Mercedes S-class or BMW 7-series with a professional driver in Dubai or a standard executive sedan such as the Lexus ES350 or Volvo S-90. There are quite a few options for executive vans and 4×4 SUVs as well. Prices are all-inclusive and you don't even need to put down a security deposit.
● Check the fuel policy
Some reputed car rental agencies offer a full fuel policy. In the case of this policy, you will get a full tank of fuel. However, you must fill the fuel back before returning the car back to the company. Check your rental company's policies before choosing it.
● Hidden Charges
It's best to read the car rental agreement at the time of hiring the car to stay fully informed. There may be hidden charges such as that of the navigation system that the company can hide from you. So, hire a car in Dubai after checking every little detail.
Once you have studied all the points, do not repeat the mistakes that can land you in trouble. Contact the leading car renting companies for receiving hassle-free services and best results when touring Dubai.