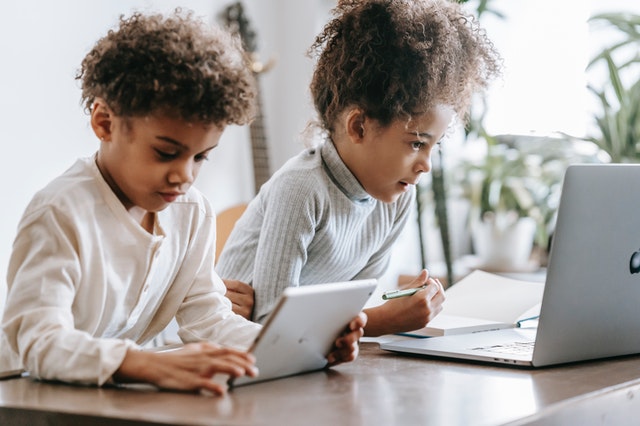 We can see technological interference everywhere, from modern kitchen appliances to smart TVs, OTTS, puzzles, and online games. Everything is possible with the help of programming and coding. Moreover, it is the best skill for those seeking the best career in the job industry.
In the present era, coding is a game-changer since a programmer has several benefits in a career. Similarly, coding for children is getting popular across the globe. It does not need any special background to learn to program. For children, programming is very simple and easy. It is highly interesting for them. Children at the age of 6 years can start learning to code. However, it is a highly basic type because they start programming with the help of shapes. In Toronto, coding courses are introduced for kids. Parents are enthusiastic about sending their children to Toronto coding class.
At an early age, learning how to code may lead your children to a successful career in the computer industry. In this way, kids find it easy and interesting to go deeper through online coding programs and academies. We all know that coding for kids is highly beneficial.
What is coding?
Programming or coding is a method that programmers execute, instructing the computer how to do a specific job. In this process, they write an executable script use coding languages such as Python or Java. Programming is the method to communicate with computers. Programmers give commands to the computer, and it carries those codes. Developers can create interactive digital content, websites, computer software, apps, and games.
Computer programing and kids
Young minds are malleable and adaptable. They can retain knowledge and rapidly absorb it. Kids who are doing coding at a young age can easily learn high-profile languages. It helps them explore several perspectives, develop productive solutions and execute the trial and error learning method. No doubt, coding for kids is essential for a bright future for your child.
How to encourage my kid to code?
Well, it is not a big deal because children can learn things quickly. They love to produce new things, and developing games with simple shapes will be fun for them so that you can motivate your child to create new things.
Moreover, you do not need a special coding background to educate children to code. It is not just knowing programming language or learning how to write codes with accurate syntax. It is a process of creativity, exploring new things, and improving reasoning skills since coding supports the development of well-round learners.
It is possible to encourage your kids to take Toronto coding class. It will make them understand programming. They may find it hard to understand that they have to do coding, but the basic coding courses are very easy. They will be able to learn coding with the help of the shapes at the initial stage. This is helpful for them, and they will have fun coding. Learn some ways through which you can teach your child about coding.
When can a child start coding?
Do you believe that kids can learn coding as kindergarteners? Children can learn the method of coding at a very young age. There are plenty of courses for children at the age of 7 years old. They learn coding by putting some pieces together.
Discuss coding
If you have missed that age for coding education, you need to motivate your child about this method. It is the best way to create their interest in programming. We all know that coding is behind running the application on smartphones to execute games on consoles. You need to discuss the importance of coding for kids.
Block-based coding
It is different from traditional coding. In this modern age, plenty of websites and applications teach block-based coding. They join visual blocks for coding into colorful games and fun. The vibrant visuals and block coding educate and engage a child. It is one of the easiest ways through which you can motivate your child to code.
Let them make a game.
It is an interesting thing because children can create a video game with some simple codes and shapes. They can write code to make a character move backward and forward as well as sideways. When they learn more, they can create a character that can jump and escape from the hurdles. Moreover, they will be able to design a game with a user-friendly console. Undoubtedly, creating a game will be a good experience for them, and they will love to make it better by adding more codes and functions.
Pair it with their interest
To make coding interesting for them, it is good to use some methods to include coding for kids into their hobby.
The majority of the kids like robots, and it encourages them to learn to code, and some coding kits contain a programmable robot.
For aspiring builders, LEGO is one of the most amazing toys. It comes with the features to fulfill the demand for the modern world.
These days, the trend of animation is at its peak. Let your child work on the animation tools if they like sketching. They can create animations, games, tales with the help of scratch block-based coding. They can modify their work by uploading their characters and backgrounds.
Let your child create their smartphone games. They can generate games on Roblex and Minecraft.
Spend time coding with them
You can make coding more interesting for your child if you give company. If your child is not taking an interest, it is possible to make it easy with your presence.
Coding Games and coding apps
Now, for the majority of the parents, it is hard to decide where to take the start coding. Nothing is better than Toronto coding class since your children will learn how to develop new things with a team of expert programmers at geekedu.org. We are intended with a huge library and interactive coding games for children. Our experts have planned and designed various coding classes in Scratch, C++, Python, and many more.
EarnWithSocial.ca was not involved in the creation of this content. Information contained on this page is provided by an independent third-party content provider. EarnWithSocial.ca makes no warranties or representations in connection therewith.