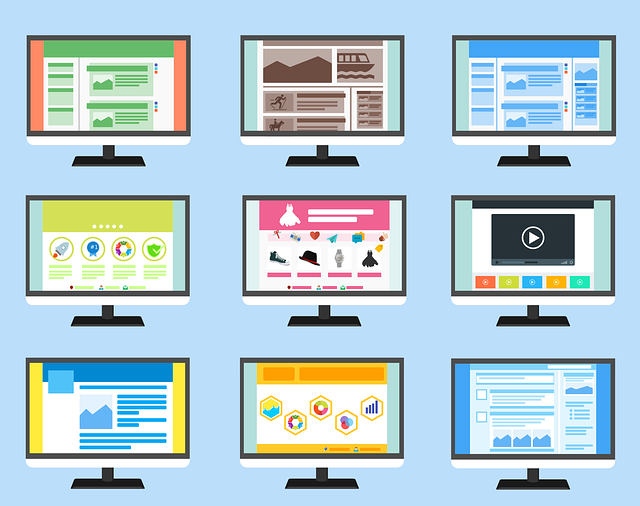 User experience (UX) is one of the most overlooked aspects of ecommerce website design. But little do people realize that 88% of users bounce out of websites due to bad user experience to never return again.
UX is all about how visitors interact with a website, products, and services, which begins from the moment they click to land. If your choice of ecommerce theme goes wrong, and it takes longer to load and display product listings, it will cause a poor user experience in the very first meeting with your prospects.
Hence, slow loading speed is a prominent factor behind poor user experience. and you must focus on a selection of fast UX themes. But, why should you care about site speed?
Let's learn.
Why site speed is crucial for ecommerce stores
Sadly, for any online store, loading time is a huge challenge. Combating the challenge is the first step towards achieving the best UX.
Here is why site speed is crucial for ecommerce store:
Around 53% of visitors will abandon a site if it takes more than 3 seconds to load.
Nearly 39% will not be interested in engaging with content if the images stop loading or it takes too long to load.
Ecommerce sites experience an 8.4% increase in conversion rate if the mobile site speed increases to 0.1 second.
Approximately, 9.1% more shoppers added items to their cart when mobile site speed improves by just 0.1 second.
Apart from the above factors, Google added many new UX signals into its ranking algorithm last year, and the Core Web Vitals (CWV) is one of those, confirming that site speed is a critical ranking factor for both desktop and mobile.
So if you do not meet the CWV guidelines, your slow ecommerce website can pull your search ranking down, resulting in loss of potential customers and sales.
Steps to start your ecommerce website
Theme selection is an advanced step if you are a beginner. Starting with simple steps will make the process easier for those just getting started setting up their ecommerce businesses for the first time.
1. Close on a brand name
This is the very first and crucial step towards building your website, as it will reflect in your domain name. Those who are clueless about choosing the brand name should find answers to these questions:
Who is your target audience?
Who are your main competitors?
What is your focus and your personality?
What is your category or niche?
What is your unique selling point?
Still, if you want detailed guidance, there are hundreds of blog posts available written about creating a brand.
2. Reserve your domain name
Once you have your brand name ready, the next step is to reserve your domain name. Domain names are purchased through domain registrars or hosting companies.
Go to any of these sites and secure the domain name you want before it is taken by others. You can move your domain name to another provider if you want later on.
3. Carefully choose your ecommerce theme
When you are targeting to achieve a high-speed ecommerce website, choosing the right ecommerce theme is crucial. While the web is full of guides promising to provide beautiful themes, they are not all fit for ecommerce.
Look for directories that focus on templates that are responsive, SEO friendly, mobile optimized, cross-browser compatible, product page functionality, and provide auto-updated shopping cart software integrations as well as 24/7 support.
Once you've selected an ecommerce platform, it can very time consuming to change it later. Therefore, it is essential to do it right in the beginning. There are three types of ecommerce platforms to choose from:
Software as a Service (SaaS)
Off-the-shelf software
Bespoke solution
Each of them has its advantages and disadvantages. Research the options carefully before deciding on one. After selecting the type of ecommerce platform, look for the platform options available. Check their reviews, feedback, strong features, supported themes, and affordability before arriving at a final decision.
4. Get a good SSL certificate
An SSL certificate is absolutely necessary for secured communications between the web server hosting your website and a visitor's web browser.
There are two ways to get it. First, there are providers of SSL certificates that you can contact. Second, there are many hosting companies that take care of the SSL for you. Most of the hosting companies include SSL certificates in their hosting plans or provide them separately.
SSL certificates also serve as trust signals and are therefore likewise useful for UX and SEO.
5. Select the right hosting package
You need a top-notch hosting package for three important reasons:
Higher website speed
Maximum uptime
Better website performance
The choice of web hosting solely depends on the size of your webpages, expected amount of traffic, security, and support requirements. However, shared hosting is not recommended for ecommerce for security and page load speed reasons.
6. Obtain an internet merchant account
To receive money online, you must have an Internet Merchant Account (IMA). This is essentially an internet-ready bank account that is underwritten by a dedicated service. You get access to the funds collected only when the bank clears them.
7. Select your PSP
Whether you choose an established platform or a bespoke solution to build your website, shopping cart functionality and checkout engine, you will need a payment service provider (PSP) after the IMA. PSPs are also known as payment processors or payment gateways.
SaaS solution-based websites generally offer their own payment solutions built in.
8. Establish terms and conditions, including GDPR
For any new ecommerce business, setting up General Data Protection Regulation (GDPR) compliance and robust terms and conditions is a must. While doing so, you will need to consider the following elements:
Cookies policy
Privacy policy
Acceptable use policy
Terms and conditions
Accessibility
You may need an expert in data protection and compliance from a recognized law firm to get legal advice for this.
9. Start your digital marketing
After you have your website ready, it is time to drive traffic to your site, which is possible through the right omnichannel digital marketing strategy.
Digital marketing is a huge landscape, which involves SEO, email marketing, CRM, paid search, social media marketing like Facebook ads, website tracking, and more. A well-planned digital marketing campaign will improve traffic flow and sales.
Summary
Good user experience is indispensable to an ecommerce site that ensures increased sales and helps you reach business goals. An unresponsive and slow ecommerce site can be the primary reason for bad UX and the disappointment of first-time visitors and therefore, by proxy, the detriment of your SEO.
Therefore, it is essential for an ecommerce site to incorporate the fastest UX themes to build high-speed, user-friendly websites.