Millions of products fill store shelves, and while many products are similar or nearly identical, one key difference is always present: labeling. The right labels attract consumers and easily identify your brand. And if you're not printing these labels in-house, you're losing money.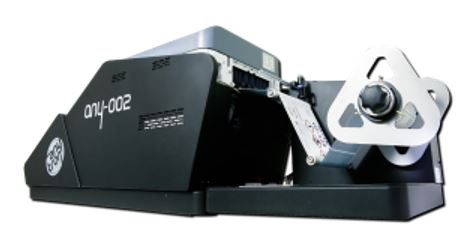 Color label printing is easy to add to your production line with a digital label press that doesn't require cylinder changes or complicated setups.
4 Reasons Why You Should Bring Color Label Printing In-house
1. Keep Control of Your Costs
Reluctant to bring your printing in-house because of initial overhead costs? Label press technology offers long-term savings with cost-per-label costs alone. Printing volume dictates your overall savings, but most companies recuperate the initial startup costs within months.
You'll be able to:
Keep cost-per-label lower
Improve time-to-market (no waiting on samples)
On top of these two benefits, you're also able to avoid minimum orders.
2. Avoid Minimum Order Requirements
Hiring a professional label printer comes with a minimum order requirement. Printers need to justify the setup costs for printing, and the way that these costs are justified are by requiring you to make a minimum order of a certain volume of labels.
If you're just testing out a small batch of product locally, you might have to discard 50% of the labels if the product doesn't pick up with consumers.
And even if your print shop doesn't have a minimum order requirement, they'll often charge significantly more for lower print volumes. If you own your own label printer, you can print 1 or 1,000 labels and never have to pay a higher cost-per-label.
Anytron's in-house inline press any-JET II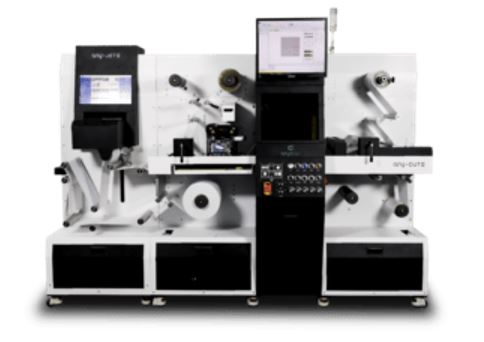 3. Avoid Potential Delay
When you outsource color label printing, you're at the mercy of the print shop. The shop may not be able to print your labels for a few weeks due to high demand, or you may have to pay rush order fees.
These shops may be working with a hundred companies, so prioritizing your order can be difficult.
Bringing your printing in-house helps you avoid these potential delays. If you want to rapidly bring a product to market for a certain event or for a short product run, you don't have to worry about delays derailing your launch.
4. No Unnecessary Inventory
Labels are smaller than most of the inventory that your business stocks, but they still take up space and need to be accounted for. If you have enough supplies to create additional product but no labels for the product, it may not make sense to have just a few dozen labels created at a print shop.
You don't need to be as cautious of your label inventory when you have your own color label printer.
Instead, you can:
Stock blank label rolls
Rapidly print labels of any volume
Printing your own labels also offers you flexibility. You're able to maintain lower label inventory, avoid delays and save money. And if you have unique opportunities that come your way that require rapid product or prototype development, you can leverage these opportunities that are seemingly lost when outsourcing your color label printing.
EarnWithSocial.ca was not involved in the creation of this content. Information contained on this page is provided by an independent third-party content provider. EarnWithSocial.ca makes no warranties or representations in connection therewith.