EarnWithSocial.ca was not involved in the creation of this content.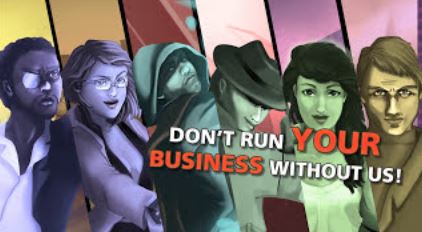 1. Visualize the future
In short, DREAM! Go wild, pretend this is your birthday, you are super special and you'll receive your gifts. What would make you happy? What would make you excited? What would make it you super excited? Feel the moment when you'll get those gifts. What is your face doing? How are you moving your body? How are you breathing? How does it feel in your heart? Stay in that moment and take an inventory of things that you got. Do this as often as you can.
2. Set goals
Well you should have some inspiring visions from the first practice. Turn them into DESIRING goals. List them, rank them, and prioritize them. Write them down and put the date next to each goal that you want to achieve. Look at the list everyday this will get you focused. Everyday take any action towards their achievement; remember step by step you will do it.
3. Create a road map
List your plan, details needed to get to your goals. Doesn't have to be fancy, basically what do you need to get there. For example, you have a burning desire to buy a Lamborghini. Well how much would it costs per month, how much is your budget for a car, what is the gap that you need to cover, remedy, increase your income, cut some of the expenses that you are willing to let go for the car. How would you increase the income, come up with a list.
4. Schedule steps involved
A follow through from habit 3, schedule them, come up with a timeline ex: I'll do this by … I'll do this by …
5. Measure your progress regularly
Every week go over your master plan and see what you have done in order to achieve your goals. Remember it takes time and you have to stick with your road map and schedule, it is very normal that you would implement new strategies, new ideas, new deadline as long as you have the end results in mind.
6. Become more positive
Best way to be positive is to list what you are grateful for. Your health, yourself, your goals, your educations, your skills, your family, …. Do this every day. You can be grateful for anything that you have. This is the best part, be grateful for things that you haven't gotten them yet.
7. Learn from mistake – constant improvements
There are no failures … outcome haven't being achieved it. This is called experience. So take a note, modify your plan and keep going.
8. Have more fun
Success, happiness, effectiveness all appear when you are having fun. So the everything have fun doing them.
9. Document your journey
Keep a journal and write things down and once in a while have a look at them. You'll be astonished how much you have accomplished.
10. Meditate even more
Listen to medication music, practice meditation, meditation is amazing.
Oh yeah! we offer accounting, cloud accounting, bookkeeping, and taxation services in Ottawa.
For more information please also see our other website as well www.numetrica.city or call us at 613 266 7013
EarnWithSocial.ca was not involved in the creation of this content. Information contained on this page is provided by an independent third-party content provider. EarnWithSocial.ca makes no warranties or representations in connection therewith.