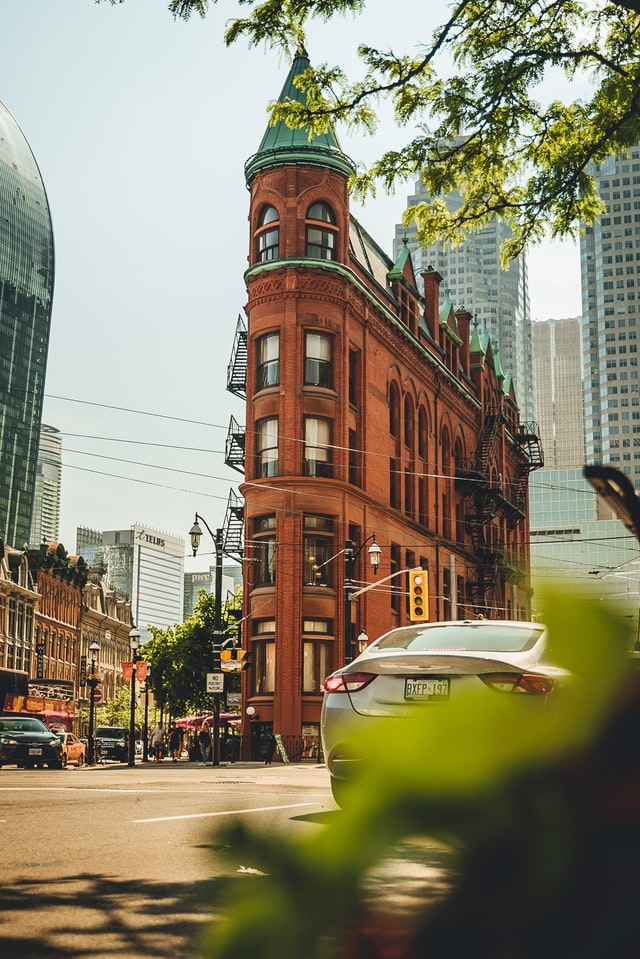 Maybe you are a frequent traveler to Toronto and have witnessed a few good destinations therein. But there are a few such locations in Toronto that tend to appear quite unique strange, or we may consider unusual. Let us explore a few such locations in today's post.
The unusual things to see in Toronto
Having visited all the major landmarks in Toronto, now it is time to check out a few unusual things that may equally be interesting. Let us find a few of such locations.
The Half house in Toronto
Located at the address 54½ St. Patrick St, you would find a house in Toronto which seemingly has only one half. You may not notice it at a first glance, but look closely enough and you will find that it has only one half. But wait, you are not confused or hypnotized. It is actually a half house. The residence is over 100 years old and has been one of the best unusual things to see in Toronto.
Monkey's Paw Bookstore
The Monkey's Paw Bookstore is one of the excellent options for a wonderful book store. It does offer you access to a huge number of books on topics that are quite weird. The strange things that you happen to see here should further make it a great option by almost every count. You should ideally find even those books that you never thought you would want to opt for. It also provides you access to a Bilbo-Mat, a coin-operated vending machine that dispenses randomly-selected old books.
Yorkville Rock
The park in Yorkvile is definitely one of the unique options and the rock that stands here should further make it all the more interesting. The rock does have a unique history. It is an old rock and it dates back to a billion years. That is exactly what should make it one of the most promising destinations for a great unusual thing that you can explore.
Toronto Public Labrynth
Have you ever got lost in a labyrinth? The Toronto public labyrinth is one of the unique destinations that you would ever come across in Toronto. Located in the Trinity Square Park, it is a location that not everyone in the city did not know that it existed. It can be your best bet if you want to escape from the hustle and bustle of the city life.
Having checked out just a few of those unique and unusual destinations that you can check out in Toronto, make sure that you have hired the right transportation to help you attend all of them. If you are a large group, it is highly recommended to hire a Party Bus in Toronto. The professional quality of service, the ease of booking and a punctual service option make it one of the most searched options for enjoying a wonderful journey in any part of Canada and Toronto. Explore more unique and unusual locations in Toronto by hiring the right type vehicle that perfectly meets you needs and expectations.
EarnWithSocial.ca was not involved in the creation of this content. Information contained on this page is provided by an independent third-party content provider. EarnWithSocial.ca makes no warranties or representations in connection therewith.