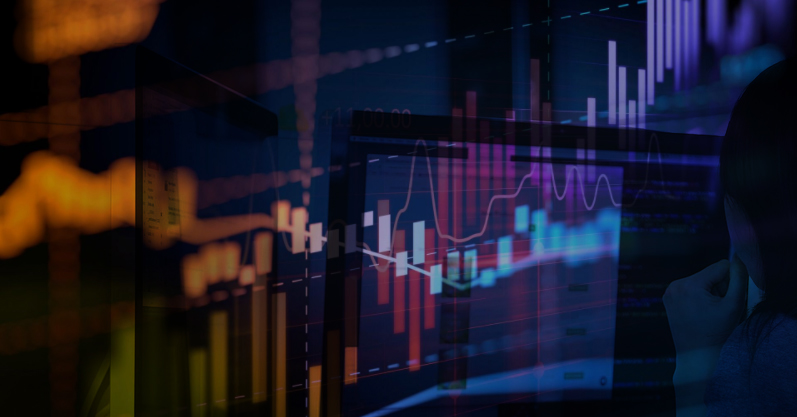 If you are looking forward to investing in stock this year, you should probably look towards the technology industry. Today, tech stocks are the most lucrative and have the best growth potential. However, like most high-reward investments, they come with high risks too. Most of the tech stocks are expensive, and most investors would break the bank for them.
So, how do you make the right move when investing in tech stocks? How do you minimize the risk and ensure you make the most returns out of it? This article gives you the tips you need to invest your hard-earned money in tech stocks.
Why you should invest in tech stocks
There are many reasons why you should invest your money in tech stocks. These stocks carry more risk than most stocks in the market but are worth your money because they promise a higher growth rate. In the tech world, that has been the usual trend for a couple of years now.
Tech stocks have been at the forefront of the rise throughout much of the 21st century's bull market. The biggest tech stocks have been outperforming the S&P 500 for the past five years.
Ideally, some of the top tech stocks that everyone is looking forward to buying this year include Amazon, Alphabet (Google), Apple, and Microsoft. At the start of 2020, these five tech stocks accounted for 18% of the total market capitalization of the S&P.
Even during the COVID-19 pandemic, most tech stocks seem to be performing exceptionally well in the stock market, reaching record highs. The behavioral changes brought by the Covid pandemic has led to the acceleration of digital trends taking most economies by storm.
Investing in tech stocks is the way to go because it has proved more stable and less susceptible to economic shocks.
What types of tech stocks should you invest in?
Software: This is where you invest in enterprise and business software. It can also include consumer software apps and applications. Some examples of these tech stocks include Adobe, SAP, Oracle, and Microsoft.
Semiconductors: This category includes the stocks of companies involved in manufacturing chips, semiconductors, and internal hardware that most computer devices use. Examples in this group are Qualcomm, Intel, Micron Technology, and Texas Instruments.
Telecommunications: In this category are the stocks from companies involved in broadcast and telephone networks. Examples here include China Mobile, Nippon Telegraph & Telephone Corp., AT&T Verizon.
Tech hardware: This category includes all the tech companies involved in manufacturing consumer electronics, computers, smart devices, and other digital hardware used in high-end products. Examples are Samsung, HP, Apple, Dell, Lenovo, and Panasonic.
What should you consider before investing in tech stocks?
It is not that easy to decide which technology you will invest in as a business owner. The technology industry is quite dynamic, and every day there seems to be another device or software that is entering the market. This could be making your work easier and hard at the same time when choosing the ideal stock to invest.
You have to be a good chooser and judge of new tech products in the market. Be able to differentiate the hype from the facts. You should also gauge how the new technology in the market can deliver a return on investment (ROI) as you address your goals as a business.
You can read this buying stocks guide by Million Dollar Journey for more tips. Here you can easily make up your mind on which stocks are worth your money this year.
How you invest in tech stocks
Step 1: Research first
Your first step to buying tech stocks is researching the best or low-risk tech stocks in the market. Next, you have to decide which individual tech stocks to buy through various platforms like Ellevest, Acorns, and Robinhood.
Step 2: Buy stocks the traditional way.
You can also choose to go the traditional way when you want to invest in tech stocks. However, most stockbrokers today are going the digital way and have an app or two where you can get their services right in the comfort of your smartphone.
Some companies that allow you to buy tech stocks include TD Ameritrade, Charles Schwab, and Interactive Brokers.
Step 3: Invest via Exchange-Traded Fund (ETF)
It is also possible to invest in tech stocks when you opt for a mutual fund or ETF. Some of the best ETFs in the market include iShares Expanded Tech Sector ETF and Fidelity Select Technology Portfolio.
These funds provide you with wide exposure to the tech sector because they invest in hundreds of stocks. This way, you can reduce the risk involved in investing in tech stocks as a business owner. You only require minimal investments to get these funds.
What are the drawbacks of tech stocks?
These are some of the major cons or drawbacks of tech stocks you should look out for when you plan to invest big:
They are high risk
They are often priced based on the promise of their future earnings
The tech sector has a reputation for volatility
Given that tech stocks are high risk, there are key metrics and characteristics you should look for when analyzing tech sectors. Some of these metrics include:
Balance sheet: Tech companies you invest in should have a solid balance sheet. That should include manageable debt levels and cash flow to manage a difficult season.
Competitive advantage: Some factors you can consider include a powerful brand, proprietary technology, and high switching cost.
Valuation: the cost or stock price should be reasonable. Only buy your tech stock if the price tag is reasonable.
Final Thoughts
There are many factors you should consider when you look forward to investing your money in tech stocks.
You have to widely research the industry and the company in particular. Look into the factors and tips highlighted here before making that final move to invest in tech shares and stock.