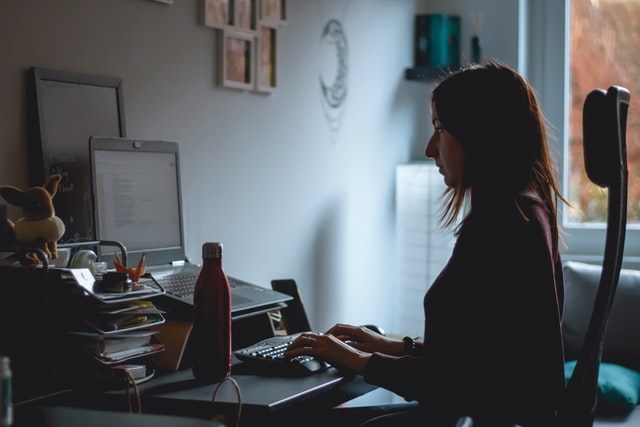 In response to the stay-at-home orders prompted by the ongoing pandemic, many companies have no choice but to let employees work from home. They also have to implement remote work policies for the first time. The new working conditions are not easy for employers and employees alike. Research shows that 71% of employers are finding it hard to adapt.
This is also the first time for many managers to be in charge of managing remote employees. As such, they are finding it hard to navigate and see to it that remote workers are engaged, productive, and thriving. It's not just a matter of providing them with video communication platforms and assuming they will be fine.
This is why we reached out to business experts to find out what they think about managing remote employees. We share their insights on how leaders measure remote work productivity and what businesses can learn from the same.
Use of Remote Monitoring Software
With the implementation of hybrid systems and virtual desktops, businesses are about as close to being on one office desktop as ever before. Remote workforce monitoring is helping employers see what employees are doing and how they are using their time while on the clock. A new type of manager needs to learn how to manage the remote workforce. There seems to be a gap in the business since no one was used to working this way, but companies have to cope, says Ilan Sredni, CEO and President at Palindrome Consulting.
Johny Bogard, Business Development Executive at EB Solution, says that his company offers remote monitoring software with time-tracking and automatic time mapping. It captures up to 24 screenshots per hour and provides a report on apps and website usage. By using the software, managers can effectively track the remote team's productivity and create customizable reports.
This allows business to identify their top performers and, more importantly, their laggards. The software captures data on employee's computer activity and generates daily, weekly, and monthly productivity reports, without invading their privacy. Managers can analyze their team's work patterns and decided the appropriate number and type of skill to release for future projects.
This software from EB Solution is designed to help employees make maximum use of their time. It's not a multi-point employee tracker or insider-threat detection solution, as many people would think. This approach is better suited to the present work environment where the better part of the workforce is working in their own homes while managing personal and parental responsibilities concurrently with work.
One outstanding feature of EB Solution's software is its ability to track employees in various work scenarios. It can recognize the employee is not active on their computer, but could be on a sales call or a client meeting via video conferencing apps or softphones. The software recognizes that those are productive tasks, hence gives a more accurate snapshot of employee activity.
EB Solution is offering free trials to companies of all sizes that may want to try out the software to track the productivity of their remote team.
Key Performance Indicators
If a company lacks employee monitoring software, Key Performance Indicators (KPIs) can serve the purpose. KPIs are measurable values that serve to demonstrate how effectively an employee is achieving their objectives. As such, managers can set goals for remote employees and track how well they are achieving them.
Kenny Riley, Technical Director at Velocity IT, says that there exist several tools for measuring the performance of remote workers. KPIs can be measured from your various line of business applications using a custom dashboard and reporting tools. He suggests using tools like BrightGauge, a web-based application that helps you visualize and centralize data. It allows you to bring together multiple data sources onto your platform for seamless analysis.
It's an excellent tool that helps you build transparency with your employees and clients. BrightGauge pulls down silos that make remote employees feel lonely and forgotten because it brings different team members together.
Riley also recommends using modern phone systems that can produce reports of inbound and outbound call activity. Sredni also believes that VoIP phone systems can be helpful. He says that these systems have come a long way towards delivering a stable phone extension. It allows for companies to transfer calls amongst different employees or departments quickly. Proactively reviewing VoIP reports will also assist in managing remote employees and getting the most out of them.
Other employee monitoring tools such as ActivTrak can be used to monitor the overall productivity of employees throughout the workday, says Riley.
Sredni continues to say that the future of remote work is practically here today. The workforce is not coming back into the traditional workspace any time soon. As such, businesses have no choice but to adjust faster than they originally planned in measuring employee performance.
Begin by Generating Purpose for Employees
Ashu Singhal, The President at Orion Networks, believes that a company's biggest focus should be on generating purpose for every employee before seeking performance. Before leaders can expect anything from their employees, they should first try to understand what they need and what drives them. In his company, they require all managers to understand the core purpose of each teammate.
Sometimes the employee already knows it. In other cases, the question itself prompts a pretty good topic for discussion. The leaders then eventually tie it into performance.
Singhal says that with remote work, they try not to replicate the mistakes made by most companies. They avoid monitoring performance or creating routine incentives that might, or might not, speak to our employee's purpose. In his view, doing this is a sure-shot recipe for failure. The company still has standard performance assessment metrics like customer satisfaction. However, annual reviews and development plans for each employee are more attuned to how they tie to their purpose.
Ian Brady from Steadfast Solutions finishes off by saying that if employees wish to work remotely, they need to demonstrate how they will fill the void of natural absorption. They also must be willing to exhibit a teamwork atmosphere that is typical of in-office settings. They cannot just choose to work from home and not maintain the KPI of productivity.
Final Thoughts
Measuring the productivity of remote employees has been a challenging thing for most managers. It is the first time for most of them to manage a remote team, thanks to the pandemic. Business experts suggest using various software to measure productivity and also incorporate KPIs.
If you're wondering which software works best in your situation, you might find it hard to make the right decision. Before you make that crucial decision, why not talk to an expert who will guide you in the right direction? At Ulistic, we can provide you with insights on managing your teams better for enhanced productivity. Talk to us today and find out how to overcome the hurdles associated with remote work settings.
EarnWithSocial.ca was not involved in the creation of this content. Information contained on this page is provided by an independent third-party content provider. EarnWithSocial.ca makes no warranties or representations in connection therewith.