Toronto neighbourhood safety trends by the numbers
HausWorth.com is looking at how safety in Toronto neighbourhoods evolved in 2020 due to the pandemic and other factors.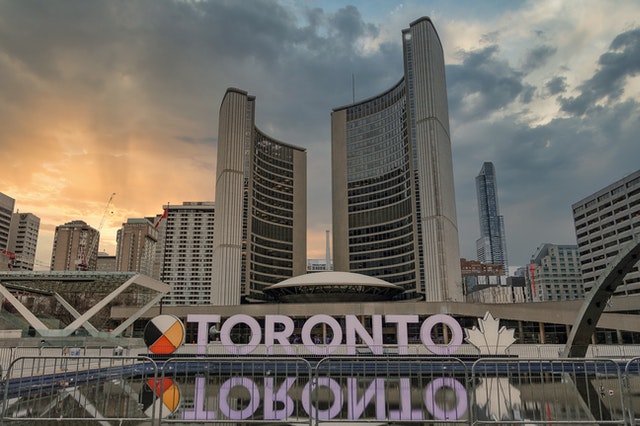 2020 was an unusual year for most of us, and it was especially unusual for residents of metropolitan areas around the world, as we discussed previously. Toronto and the Greater Toronto Area, one of the top metropolitan areas in the world, were, of course, no exception.
In this article we are going to look at the impact that year 2020 with its closures, lockdowns, and financial challenges had on safety of Toronto neighbourhoods and its residents.
Spoiler alert: safety in most of Toronto improved in 2020 as compared to 2019, and only a very small number of neighbourhoods saw a negative trend in their safety numbers.
For our analysis we looked at the published numbers for assault, breaking and entry, and theft over $5,000 (excluding theft of cars and other vehicles) across the city. We then adjusted the numbers based on population of each neighbourhood to reflect the likelihood of each type of crime impacting a single resident. And finally, we looked at the overall combined trend year of year for all of the 3 key crime rates described above.
The City of Toronto recognizes 140 official neighbourhoods within its boundaries. If you're not familiar with those, you can see the complete map of Toronto by neighbourhood here.
In 30 neighbourhoods out of 140 safety remained roughly the same in 2020, only in 14 it significantly declined, and in 96 it improved compared to 2019.
Here are 20 Toronto neighbourhoods with the most improvements in safety stats in 2020:
1 Bay Street Corridor
2 University
3 Church-Yonge Corridor
4 Humbermede
5 Regent Park
6 Kensington-Chinatown
7 Yorkdale-Glen Park
8 Humber Summit
9 Danforth
10 West Hill
11 Morningside
12 North Riverdale
13 Clairlea-Birchmount
14 Highland Creek
15 Milliken
16 Cabbagetown-South St.James Town
17 Palmerston-Little Italy
18 Eglinton East
19 Birchcliffe-Cliffside
20 Beechborough-Greenbrook
Let's look at Bay Street Corridor's numbers as an example.
In 2019 there were 894 instances of assault in the neighbourhood (translating in approximately 0.0285 instances per resident), whereas in 2020 the number dropped to 516 (or approximately 0.0157 instances per resident).
Break and entry numbers for Bay Street Corridor in fact increased slightly from 201 (or 0.0642 per resident) in 2019 to 227 (or 0.0692 per resident) in 2020.
However, theft over $5,000 numbers dropped by almost a half – from 74 (or 0.0236 per resident) in 2019 to 43 (or 0.0131 per resident) in 2020.
You can view find more detailed information about safety of each of Toronto neighbourhoods on HausWorth.com. You will also be able to compare overall neighbourhood standing based on additional criteria, such as school quality, demand for houses etc, as well as see resident profiles in each of the neighbourhoods. To find out which are the best neighbourhoods in Toronto as well as best places to live in Toronto, visit HausWorth.com.
EarnWithSocial.ca was not involved in the creation of this content. Information contained on this page is provided by an independent third-party content provider. EarnWithSocial.ca makes no warranties or representations in connection therewith.