EarnWithSocial.ca was not involved in the creation of this content.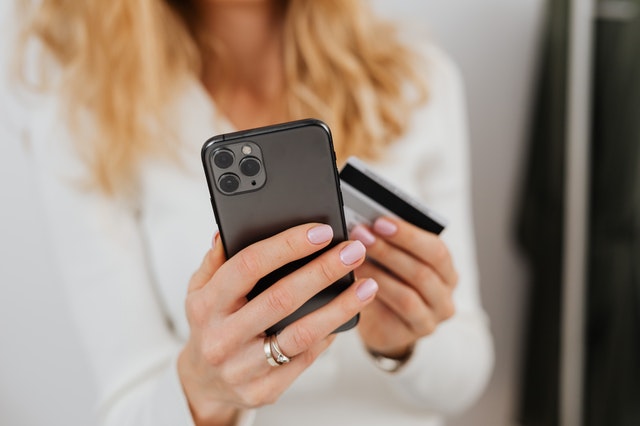 Technology today makes it easier than ever to save money. Many programs automate the savings – all you have to do is sign up and the savings are yours.
If you're looking for ways to save money that don't include clipping coupons or wasting hours searching for the best deals check out the top 3 tech products that can help you save money.
Hardbacon
Sometimes we need help making smart financial decisions and Hardbacon is here to help. Hardbacon covers all the basics, helping you budget, invest, and find the right personal financial products, such as the best credit card, for your financial situation.
With Hardbacon you can compare savings accounts, robo advisors, credit cards, mortgage lenders, and more. It makes shopping around for the best personal financial products simple.
Hardbacon also teaches you how to take control of your budget by tracking your income and expenses and keeping all your accounts including bank accounts, credit cards, and investment accounts in one place.
Hardbacon is a budgeting app and financial decision maker all in one, helping you make sound financial decisions in all aspects of your life.
Drop
Drop is a rewards app that pays you for shopping. When you shop from the Drop app, whether it's food delivery, booking travel, or shopping on Amazon, you can earn points on what you spend. Once you accumulate 5,000 Drop Points ($5), you can redeem them for gift cards to your favorite stores including Amazon, Netflix, and Starbucks.
Some offers require you to have a linked credit card to earn the rewards – always read the fine print of the offer to find out. As a bonus, a linked credit card eliminates the need to scan receipts, and it credits your account with applicable points right away.
Honey
Honey makes it easy to save money by automatically applying coupons to your online purchases. Honey is a Chrome browser extension that's free to download. You don't have to do anything special – you shop like you normally would and if Honey notices a coupon or deal at the store you're shopping it applies the code to your cart.
Honey partners with 30,000+ stores from clothing to food, travel, and everything in between. You can also use the Honey Droplist which is a 'wish list' for items you want but aren't ready to buy. Put them on your Droplist and Honey will let you know when the price drops.
Save Money with Technology Today
If you have a smartphone or computer, you could be saving money. Whether you're looking for a budgeting app or an app that saves you money when you shop, Hardbacon, Drop, and Honey are the three top apps to have in your arsenal.
You'll take control of your budget and save money when you have to (or want to) shop. It's like getting the best of both worlds – you improve your personal finance situation and get what you want at the best prices.
EarnWithSocial.ca was not involved in the creation of this content. Information contained on this page is provided by an independent third-party content provider. EarnWithSocial.ca makes no warranties or representations in connection therewith.