EarnWithSocial.ca was not involved in the creation of this content.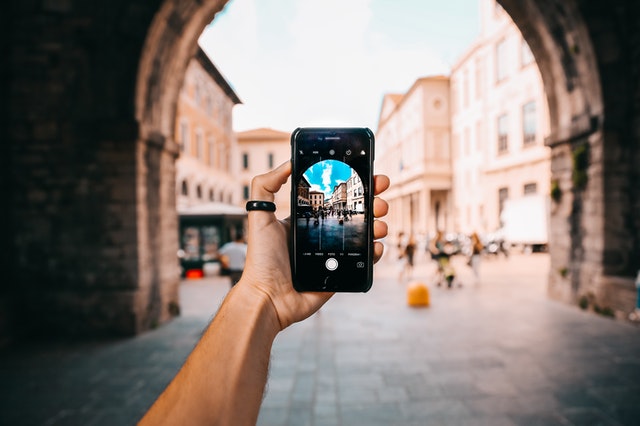 Creating the "Worlds Largest Treasure Hunt" is never easy. Marketing software solutions company Location Reward has announced the launch of a new office in London, United Kingdom, which is home to some of the world's most high-profile marketing tech giants. The software provider which runs a global digital treasure hunt mentioned the satellite office will have key development resources at the new location.
The office, opening in June, will support the company's development team, amid ambitious plans to strengthen the business's European brand focus. The new team will be focussed on sales and business development with an aim to bring on additional businesses to participate in the flagship marketing platform Location Reward.
The unique platform connects participating businesses of all sizes to potential new customers by incentivising players to visit business locations. The self service platform makes it easy for businesses of any size to place a variety of prizes globally.
The new location will also enable the Location Reward team to expand on its already extensive client base in Europe, while the sales and marketing team focuses its attention on growing Location Reward's considerable range of marketing programs. With the pandemic impacting business Location Reward is a low cost marketing way to kick start foot traffic in the hospitality and retail space. Location Reward is a treasure hunt game for kids .
Operating the division will be a highly experienced team of experts who have already been strategically hired for the Location Reward treasure hunt game. The team will be working remotely in lines with COVID-19 restrictions. Further hires are expected in conjunction with the office opening and there is a mandate to reach double figures by end of next year.
Location Reward identified London as a key location on account of its influential and growing tech scene, which is paving the way for exciting opportunities in the gaming, marketing, play to earn games space to name a few.
Simon from Location Reward mentions: 'The next 12 months are going to be really exciting here at Location Reward, starting with the opening of our London office.
We are very fortunate, through our previous successes and prudent management, to be able to see this very unstable era as an opportunity to access great talent and continue to grow our business.
About; Location Reward is a treasure hunt game for kids and adults. Established in 2021 the treasure hunt game is connected to a marketing platform for businesses to attract real customer foot traffic to specific locations.
EarnWithSocial.ca was not involved in the creation of this content. Information contained on this page is provided by an independent third-party content provider. EarnWithSocial.ca makes no warranties or representations in connection therewith.